For the 13th edition of
Barakaldo International Graphic Humour Contest
, related to the
impact of new technologies
on daily life such as social networks, I decided to speak about something I really can't stand: San Fermín's running of the bulls.
It didn't win but I decided to use it to support the campaign against that event.

You can see by yourself that my imagination wasn't that far away from reality.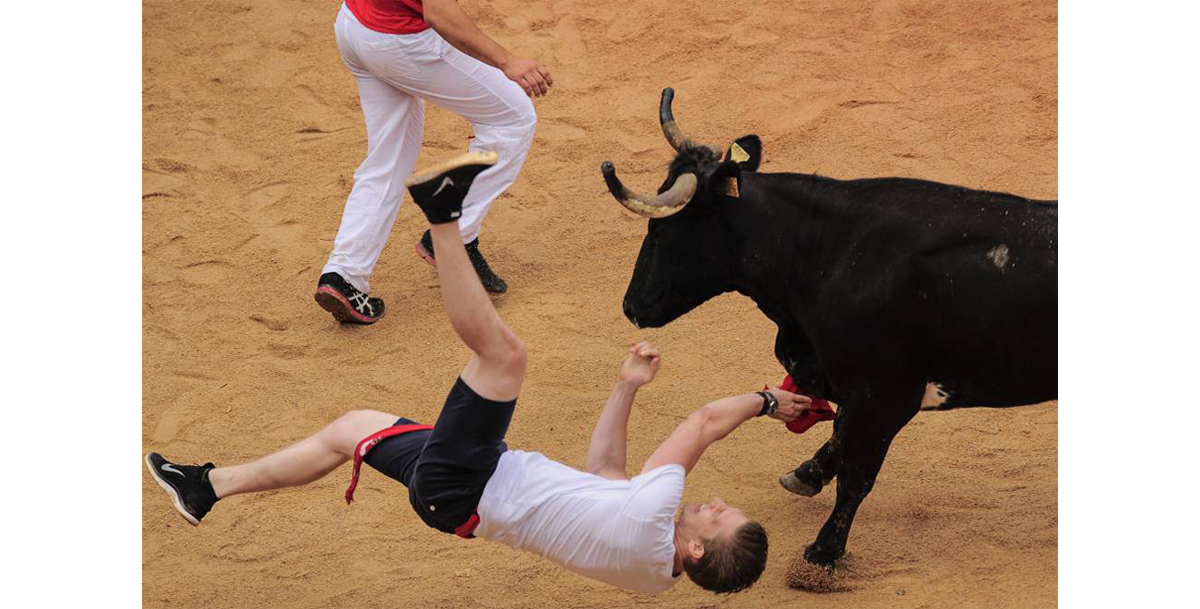 photo by Alvaro Barrientos
Next year I would like to realize a t-shirt and this is how I'm picturing the campaign